Disclaimer
Hi, just letting you know that all products recommended here have been used by me, or are properly researched to ensure they are the best you are getting without bias.
I am also an affiliate for certain Amazon products and this means that some links here are affiliate links. If you purchase an item through any of them, I MAY earn a commission at no extra cost on you.
Our favourite bird – the swan which is a symbol of love and faithfulness, is enough to bring us serenity just staring at the elegant bird and thinking about all it stands for. If you have watched stage plays, read stories or watched movies featuring the swans or what they represent, you can't help but love them.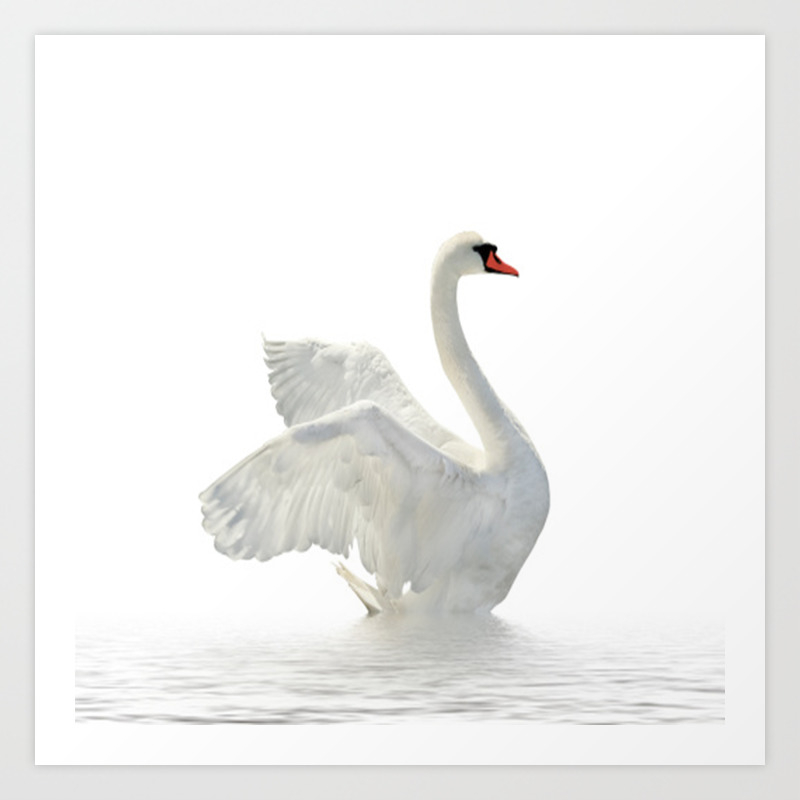 What's more! If you can't afford to have a painting of a swan or even a swan-themed decoration in your home, you can go ahead and draw your very own swan and keep it just where you can easily see it and be reminded of the positive outlook you can have in life. Or let's just say you or someone you know, have got a project in school running and you need a drawing of a swan. Well, not to worry, here I will be showing you just how to draw a swan starting with the number "2".
Why Drawing A Swan In The First Place?
We know that a swan is a bird that is comfortable being both a sea and air bird (click here to learn more about what type of animal the swan is). The swan is used in many artworks, paintings, statues, and architectures. They represent a lot of things and so when someone sits down to draw or paint them, there is always a good reason. Here are some:
A school teacher wanting her pupils to learn more about the beautiful swan.
Someone interested in things of the swan and just wants to have a painting of it sitting right on their desk or hanging on the wall.
A person who wants to always be reminded of the intriguing attributes of the swan by just casting a glance at the drawing resting at the back of their diary or journal.
Or maybe someone who just want to catch fun drawing the swan.
Whichever the reason why you want to draw a swan in the first place, just be rest assured that you will get it done in no time. Let me show you the simplest way you can draw a swan using the number "2".
Tutorial On Drawing A Swan Step-by-step With Number 2
What you need
To start drawing a realistic swan, grab your drawing pencils, colour crayons and a drawing canvas, thick paper, cardboard, sketchbook or wherever you want to imprint your swan permanently. Or you could just grab your whole drawing set if you have one like this Sketch Art Set. So, now that you have everything and your mind is set on what you want, let's start drawing.
This step-by-step swan drawing tutorial will help you to learn how to draw a realistic swan. Here are the simplest steps to learn how to draw a swan artistically all by yourself and also colour it to your taste.
Drawing your own realistic swan
As a guide, here is the drawing in summary. You can check it to make a good start and you can continue reading the texts for detailed illustration.
Step 1
Using your drawing pencil, write the first top of number '2' boldly in the middle of your drawing paper.
Step 2
Draw the other end of the number '2' and make the end a bit longer than the normal number.
Step 3
Following the first '2' that you drew, draw another number '2' a little above the first one. This one would look less like the number '2 because you will try to avoid them joining together at the point where the neck meets the body. Make sure to connect the two ends (tail and mouth) once you are done with the second number '2'.
Step 4
Place a dot where the face is, right in the middle of the connecting number '2'. Now you can see your swan taking shape right? I can bet.
Step 5
Imagine you are drawing a love shape now. Draw the first part to form the swan wings.
Step 6
Draw the second part of the love shape to complete the wings of the swan. Ensure the top of the love shape is not touching the other.
Step 7
Now we need to give our swan a mouth so let's say you want to draw a 'V'. Start with the first part just below where the two points of the face meet.
Step 8
Draw the second part of the 'V' to complete the swan's beak.
Step 9
Now that your swan is completed, you can go ahead to use your crayons to add colours of your choice to the beak, a light stroke of grey to the feathers and any other extra details you will like to add. Just try to stick to natural colours so that your swan will look realistic.
Step 10
If you will like to make your swan appear in its natural habitat, just use your drawing pencil to draw wiggly lines just below the swan's stomach to indicate moving water. You can then use a blue crayon to fill it in and make it look like your swan is really swimming in the blue sea (hehe).
And there you go! I might not be able to see what you have done, but I can tell it is a sight to behold. Keep up the good work! You are already a Leonardo Da Vinci in the making (lol).

Who wouldn't love to be found drawing this beautiful creature that represents a lot of positive things!
Need An Already Painted Swan Drawing?
Well, let's just say for some reason you no longer want to draw the swan yourself and you want to settle for an elegant painting of the swan. You want something that the bulk of the work has been done and you will get something really classy. I have got you covered as I have picked 2 of the best swan painting anyone can fall in love with. You can use any of these for your wall decor or even a table or furniture covering.
This painting of beautiful swans with a red rose flower in the background is an amazing wall art decor on stretched frames and which is perfect for bedroom, living room, bathroom or any other room you want to always see the swan in. It is a great piece of art that can also serve as the perfect gift for Christmas, anniversary, birthday or just something for one's partner.
You can bring your room to life with the diamond swan painting which is an embroidery home decoration, perfect for your living room or bedroom to match different decorative styles. It has very high quality and can serve you for as long as possible.
This beautiful, high clear printing oil canvas is waterproof, wrinkle-free, soft and bright. Each of the canvas does not have ridges on the edges. The symbols printed on canvas are very clear and special strong glue is used to cover the canvas so the diamonds won't fall down.  Trust me, this is the perfect home wall decor or painting you would love to have in your home. Not to mention that it is just the perfect gift idea for the special day of anyone you know.
Conclusion
So now you can be confident to hand in your swan art in school, or hang your painting on your wall or place it on your desk. Whichever one you end up doing, just know that you have singlehandedly drawn an elegant swan that would definitely remind you of a lot of its traits. The Swan is a symbol of purity, beauty, grace, love and elegance, having a painting of the swan will definitely encourage you to be an elegant and unique person always.
What do you think?